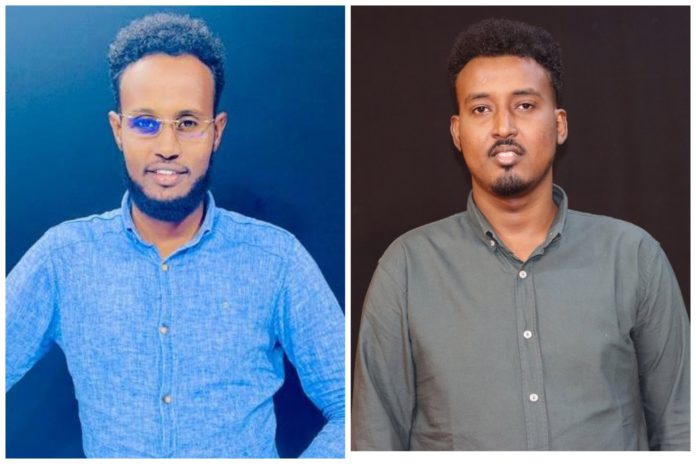 MOGADISHU, Somalia 25 May 2023 – The Somali Journalists Syndicate (SJS) strongly condemns a recent surge in attacks including threats, intimidation, and even misuse of the prosecutor's office against journalists who have been courageously reporting on allegations of corruption, injustices, and government officials' wrongdoing in Mogadishu by the Office of the Attorney General, the Banadir Regional Court, and The Mogadishu Police Criminal Investigation Department and we call the police and the Attorney General's Office to allow independent media to carry out their vital work unhindered.
On 10 May 2023, Police at the Criminal investigation Department (CID) summoned Ahmed Said Ahmed, an online reporter that also covers for Radio Kulmiye as news editor, according to the summon letter seen by SJS. Ahmed told SJS he was interrogated by police officer Hussen Aden Abdulle, the deputy commander of the CID about his investigative stories related to a government officials who reportedly vanished into foreign countries amid allegations of abuse of foreign visas. On 20 May, 2023, Radio Kulmiye, where Ahmed Said Ahmed confirmed their editor was summoned and interrogated by the criminal investigation department on 13 May, 2023 over complaints submitted by the unnamed government officials.
On 18 May 2023, Judge Salah Ali Mohamud, the chairman of the Banadir Regional Court in Mogadishu, launched a scathing verbal attack on journalists who were diligently reporting on corruption and injustices. Judge Salah not only pledged to suppress their reporting on issues pertaining to complaints about injustices in the country but also declared that criminal investigative agencies would initiate investigations against these journalists, accusing them of inciting 'fitna' or civil strife—a label he deemed "a criminal act."
On 20 May 2023, Office of the Somalia's Attorney General summoned SYL TV journalist, Hussein Abdulle Mohamed where upon reaching was questioned by the government deputy attorney general, Mohamed Osman Mohamud about his recent reporting that exposed alleged corruption and power abuse involving the Attorney General Sulayman Mohamed Mohamud and another graft story implicating President Hassan Sheikh Mohamud's family members. Hussein told SJS that after one hour of questioning, he was subsequently released, with a cautionary notice that he could be called in for further interrogation by the police at any given moment.
SJS is particularly concerned by the use of new tactics including police summoning and interrogations meant to threaten journalists investigating allegations of corruption and other wrongdoings by known government officials which poses a grave threat to press freedom. Threatening and silencing journalists undermines the trust between the people and their institutions. It perpetuates a culture of secrecy and shields those who engage in corruption or injustice from public scrutiny and it prevents the public from making informed decisions.
"Without the freedom for journalists to fearlessly cover state wrongdoings, the path to transparency, accountability, and justice becomes obscured. The role of journalists in holding power to account is vital for a functioning democracy, as they act as the watchdogs that keep the government in check," SJS Secretary-General, Abdalle Ahmed Mumin said "When journalists are threatened by the court judge or summoned by prosecutors for simply reporting allegations of corruption and injustices, the very essence of these fundamental rights is at stake. Such actions not only suppress the truth but also hinder the pursuit of good governance."
"We condemn these recent attacks against journalists Hussein Abdulle Mohamed and Ahmed Said Ahmed in the strongest terms possible. We urge the Somali Federal Government to hold officials involved in these attacks accountable," Mr. Mumin added.