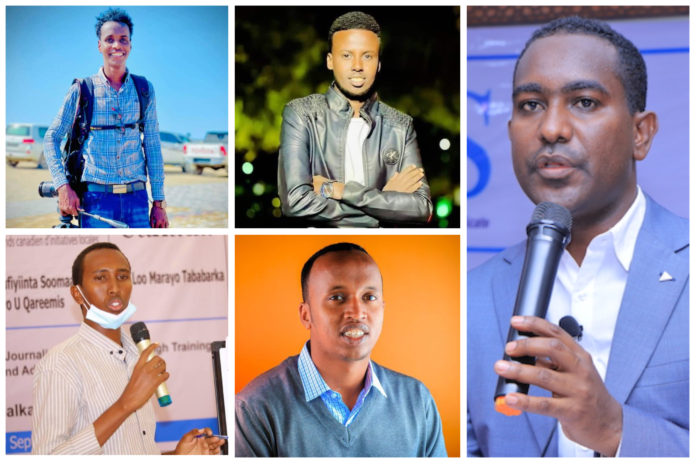 MOGADISHU, Somalia 27 October, 2022 – Somali Journalists Syndicate (SJS) and the Somali Media Association (SOMA) are alarmed by the ongoing crackdown by the Somali federal government and its regional states intended to silence free press in the country as attacks against journalists covering insecurity and those deemed critical to the government doubled in the past few weeks.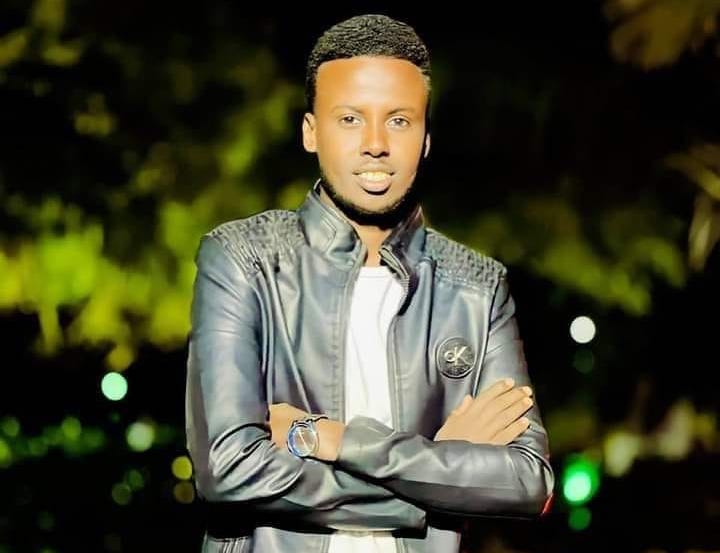 On 25 October, Galmudug's Dhusamareb police commissioner, Captain Nur Elmi Mohamed ordered the arrest of Dalsan TV journalist Mowlid Mo'alim Hassan in Dhusamareb town, following his coverage on a protest by a group of local women in Dhusamareb. He is currently held at Dhusamareb police station and is not yet charged.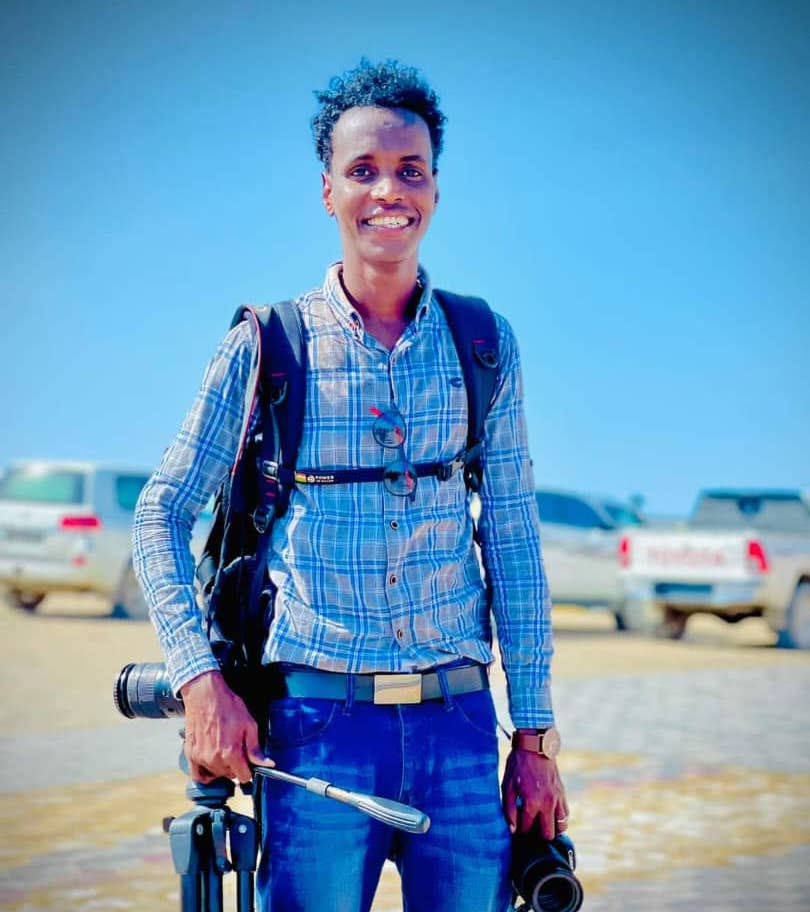 On 23 October, Jubbaland intelligence officers arbitrarily detained Horn Cable TV journalist and SJS press freedom coordinator, Abdullahi Hussein Kilas, in the port city of Kismayo after covering an attack on a hotel in the centre of Kismayo city that day.  Kilas was freed later in the day after authorities forced Horn Cable TV to remove the news report filed by Kilas. Local journalists were also informed to refrain from reporting security related incidents including al-Shabaab attacks.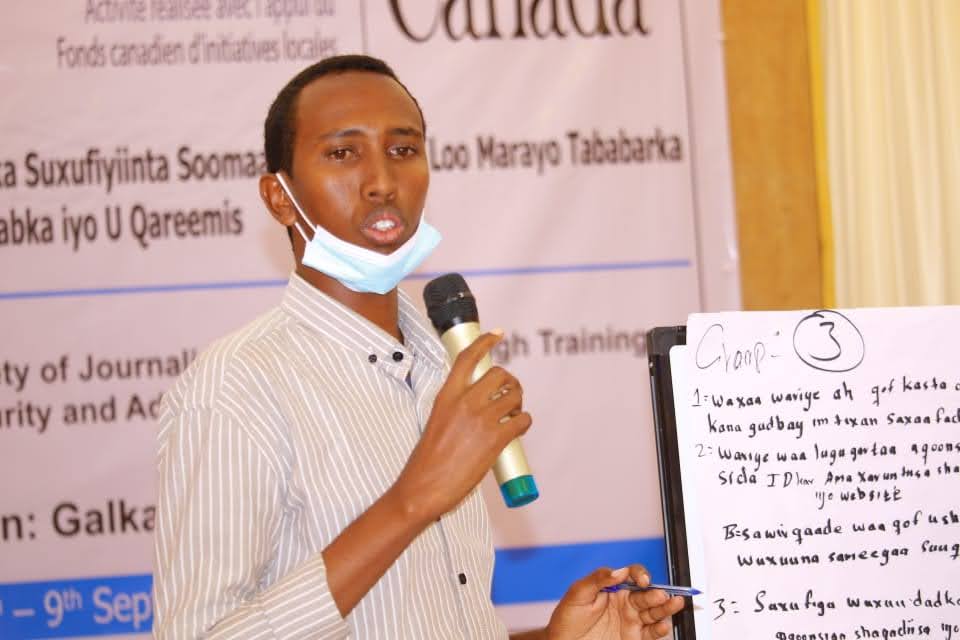 On 22 October, Galmudug police in Southern Galkayo detained journalist Sadaq Said Nur after reporting a news story about armed militia, who barricaded at the Qaboobe displaced camp, on the outskirts of Galkayo, ahead of the visit by UNHCR delegation at the camp.  The story was published on Mudug Journalist Facebook page. However, according to Sadaq Said Nur, he was freed on the same day without charges but was forced to remove the story from the page.
On 22 October, Somali prime minister Hamza Abdi Barre announced that his government "will not accept independent media coverage" on the ongoing security operations against al-Shabaab which he designated as "propaganda". He also vowed to "take action against those who try to do that".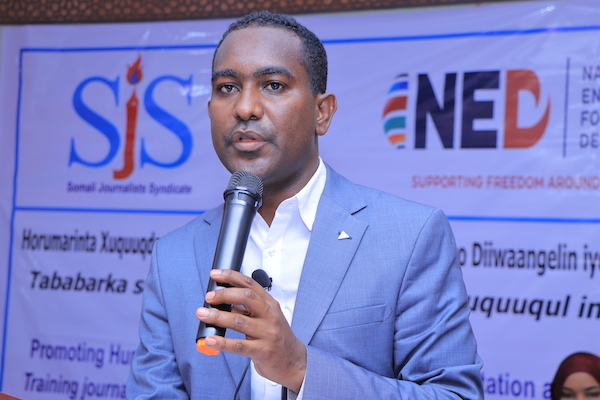 On the evening of 22 October, SJS Secretary-General Abdalle Ahmed Mumin was released on bail for the second time as his health deteriorated while in detention. Abdalle was first detained arbitrarily by the National Intelligence and Security Agency (NISA) on 11 October and freed on bail on 16 October only to be re-arrested on two days later.  He is now seeking medical attention. He can neither travel and nor can he exercise his right to freedom of speech.  Those who targeted him are still pursuing Abdalle's persecution. SJS and SOMA are extremely concerned about Abdalle's safety and security as threats against his life increased.  We are specifically alarmed by the threats from top govt officials and we call for those officials to stop their threat. We reiterate our call for Abdalle Mumin's unconditional and immediate freedom, his arrest should be investigated and those involved should be held accountable.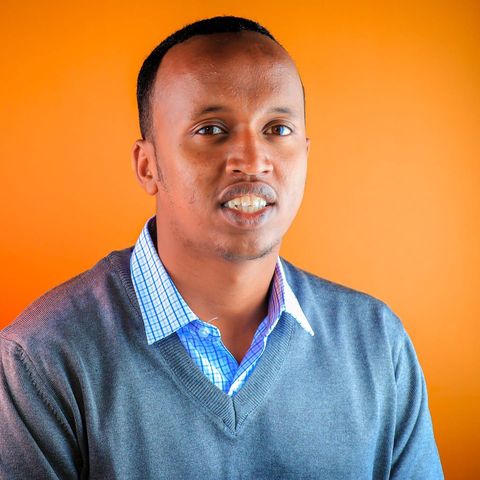 Meanwhile, On 22 October, Somaliland police in Gabiley arbitrarily arrested Horn Cable TV reporter Farhan Abdi Isse on the orders of Gabiley Mayor. The journalist's arrest follows after covering a news conference by Waddani opposition party members, who called for the Somaliland government to recognize Gabiley as a region instead of a town. According to local human rights activists, two opposition party members were also detained on 22 October.  Local journalists said that journalist Farhan Abdi Isse and the two opposition party members were transferred to the Gabiley prison on 24 October after the court issued additional seven days of remand, giving the police the power to hold them in custody.
"Attacks against journalists across the country in the last couple of weeks is at alarming rate.  We condemn these latest arbitrary arrests and threats against press freedom in the strongest terms possible as we call for the federal government and regional authorities to free all detained journalists and refrain from further attacks," SJS President Mohamed Ibrahim said "Violations against the press freedom and freedom of expression constitute serious human rights violations. The government should provide the journalists with safe environment where they can report independently and without reprisals."
"We also call for the immediate and unconditional release of SJS Secretary General, Abdalle Ahmed Mumin and other journalists held against their will in the country." Mr. Ibrahim added.
"These series of attacks against the journalists in Mogadishu, Jubbaland and Galmudug seem to have been coordinated and intended to silence the independent media through arbitrary arrests," Mohamed Osman Makaran, the Secretary-General of the Somali Media Association (SOMA) said "We were expecting the government to provide media professionals the protection they need. Sadly, we are witnessing on the contrary."