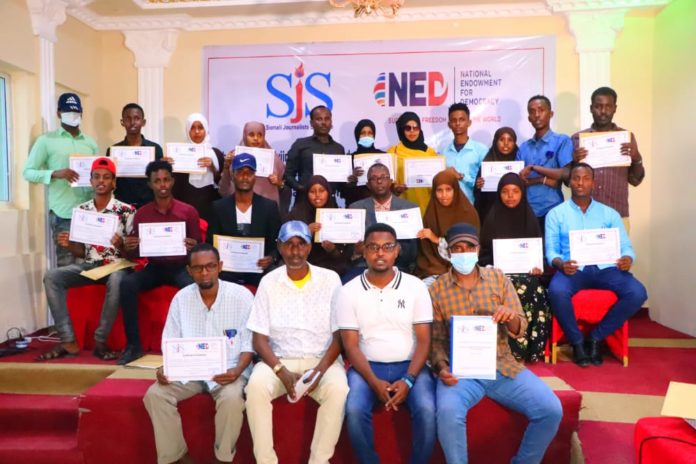 MOGADISHU, Somalia, 23 September 2021 – Somali Journalists Syndicate (SJS) today concluded a three-day human rights journalism training in the city of Kismayo, Jubbaland State of Somalia, benefitting journalists from across local media houses and freelancers.
The training, which kicked off on Tuesday, equipped 25 journalists — nine of them female— with skills essential to collaboratively monitor, investigate, document and report human rights violations. The training, which now becomes the third one held by SJS across Somalia, is supported by the National Endowment for Democracy (NED).
Through this initiative, SJS plans to train and mentor up to 150 journalists across Somalia over the next few months.
At the conclusion of the three-day training sessions, SJS Secretary General, Abdalle Ahmed Mumin, expressed his appreciation for the high participation of the trainees and their willingness to be part of SJS human rights journalists network. He further appealed to journalists and editors of media houses to prioritise human rights coverage in their coverage and to use the skills learned during the three-day training.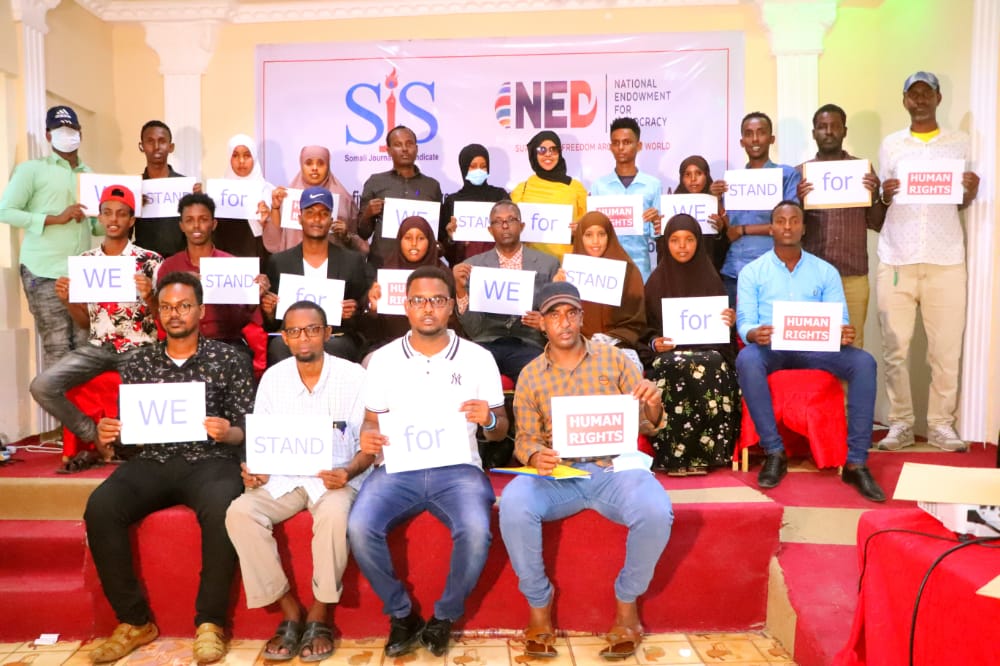 "I want to appreciate the high participation made by both female and male journalists. Indeed, this training has come to a long process of planning and we are glad that it has become one of the most successful initiatives," SJS Secretary General Abdalle Ahmed Mumin said "Our goal is to improve reporting of human rights situation in the country. As trainees, now you have a great responsibility in monitoring, documenting, analysing and reporting human rights violations."
Mr. Mumin further encouraged trainees to continue to seek their advice and also announced that SJS trainers will be able to offer mentorship support to all trainees so that they can produce quality reports.
"I would like to thank the National Endowment for Democracy for the generous support to conduct this initiative. Without the Endowment support, we would not have been able to reach all these journalists from across the country," Mr. Mumin adds.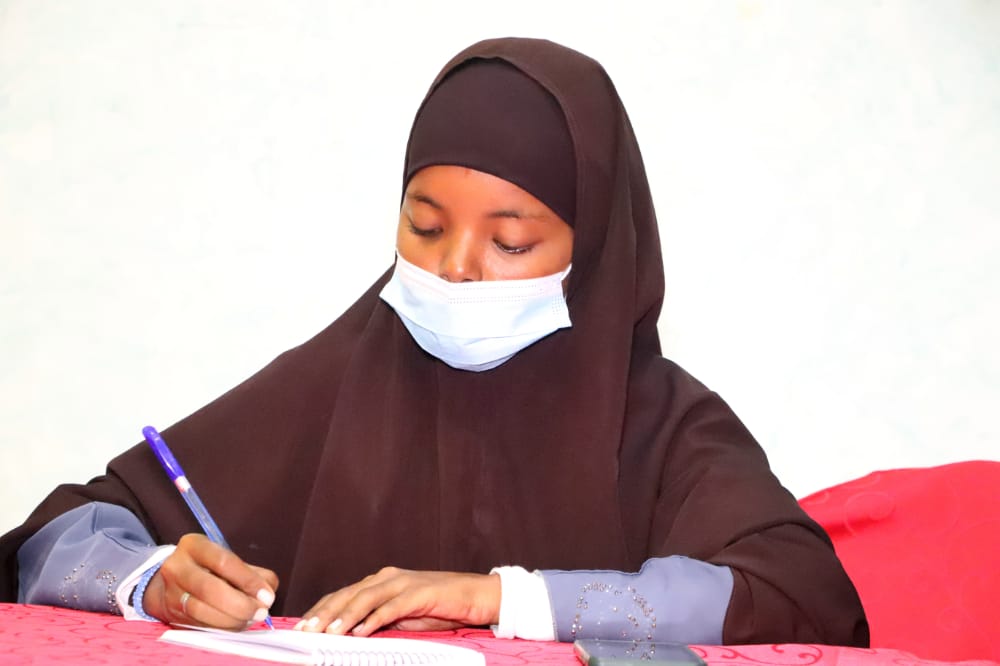 Radio Soyal reporter, Hibo Mohamed Adan said she had gained new skills that she needed as a woman reporter which include to identifying women's rights enshrined in the Somali Constitution and how to advocate for victims of human rights violations.
"I have learnt the importance of maintaining the confidentiality with regard to the information about victims of human rights abuses. I have also learnt new skills about interview techniques," Hibo added. "I can now do my own investigation as a human rights reporter. Thanks to SJS and the Endowment for providing the training opportunity. I shall be an active human rights defender. God willing," Hibo added.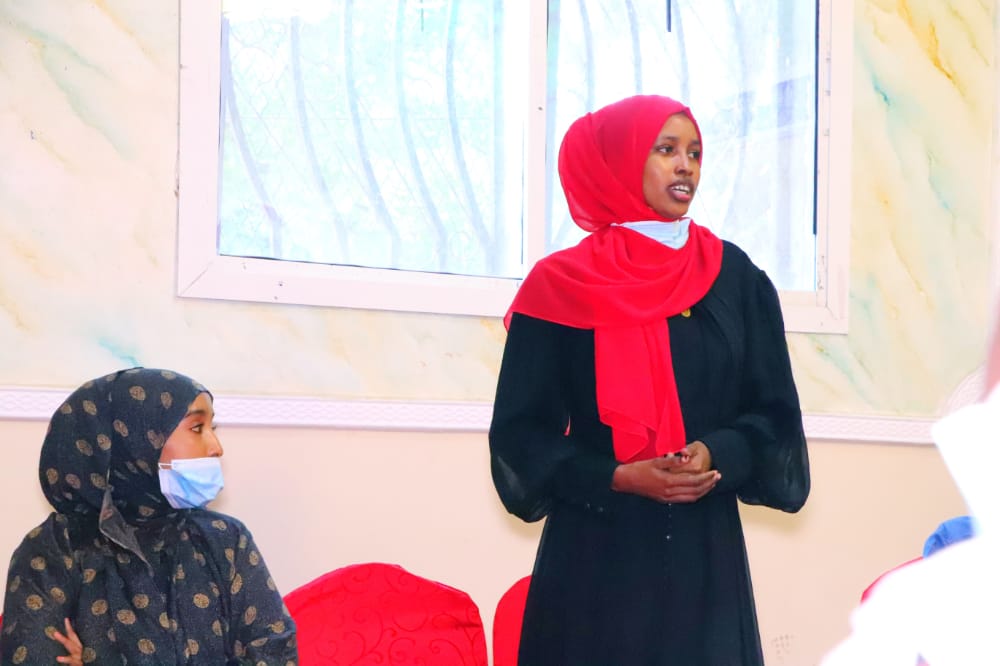 Like Hibo, Kiin Hassan Fakad, a freelance human rights reporter said the training was the first one she ever attended. "The training changed my perspective about human rights reporting and it made me join into a new world. there are key issues I used to underestimate as a human rights issue. But now I will have a new focus on these topics such as issues affecting internally displaced people," Kiin adds.
Media coverage usually downplayed the existence of minority groups. Although the population of minority groups in Somalia has not yet been determined, estimates indicate that they make up one third of the total population and they continue to live in conditions of extreme poverty and suffer from many forms of violence, discrimination and exclusion.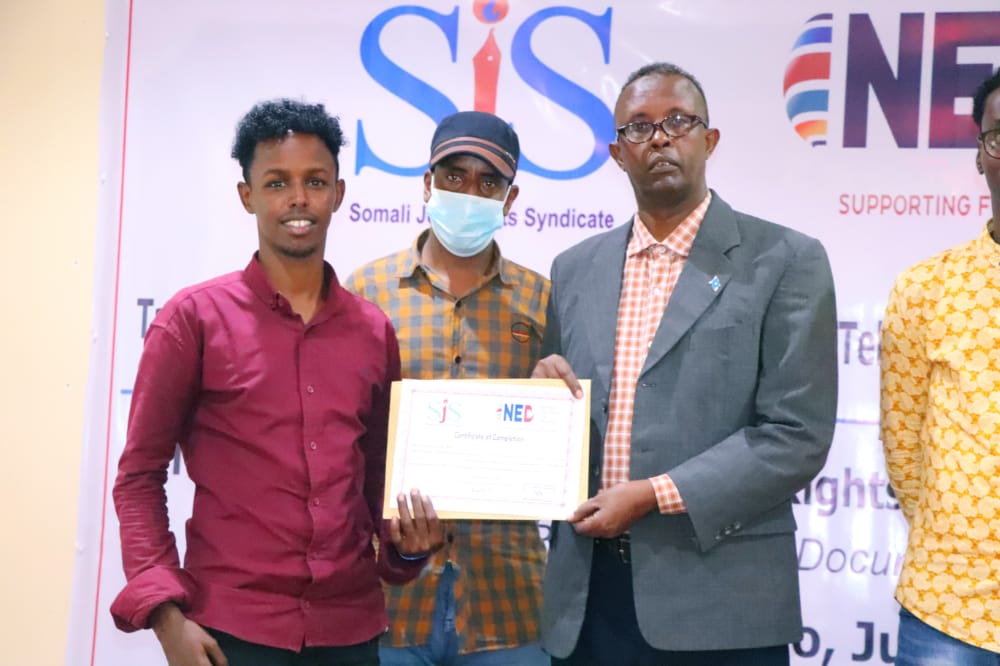 Radio Jubba journalist, Hussein Ali Ibrahim believes that skills he gained from the training will enable him to advocate for the minority communities who are considered inferior and without full rights.
"The fact that we could not do more reporting on minority rights was due to lack of understanding about these communities. In my radio station, now we have the skills and hopefully we shall do more to look into many factors that result exclusion of minority rights such as cultural values that segregate minority communities from dominant clan societies,' Hussein added "I appreciate SJS team for their efforts to train and educate us."