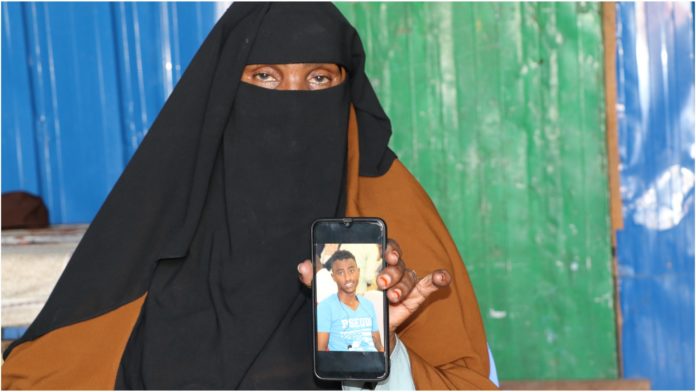 MOGADISHU, Somalia, 26 July 2021 – Somali Journalists Syndicate (SJS) calls for Somali federal authorities and those in Galmudug State to arrest the police officer who shot dead SBS TV cameraman, Abdirizak Qasim Iman in Mogadishu on 26 July, 2018.
Abdirizak, then 19-year-old, was returning from a normal assignment at the SIMAD University in Mogadishu, after covering the graduation event there. On the way to his home a police officer stopped Abdirizak's bajaj, a three-wheeled auto rickshaw taxi and then shot him on the head resulting Abdirizak's demise.
In November 2018, the Somali military court tried Police Captain Abdullahi Nur Ahmed (Arabey) in absentia and found him guilty of murdering Abdirizak, sentencing him to five years in prison and a fine of 100 camels, according to court documents seen by SJS.
Today, three years later, Abdirizak's murder remains unresolved as the killer police officer is yet to be apprehended while, according to government sources, he continues to be on government payroll.
According to Qasim Iman, the victim's father, a new warrant of arrest issued in April 2021 has not been implemented adding more pain to the agony of the deceased's family.
"We are agonised by the death of my son, Abdirizak. He was the breadwinner of the family. There is no justice in this country. The killer is known but they [government] don't want to arrest him," Qasim told SJS.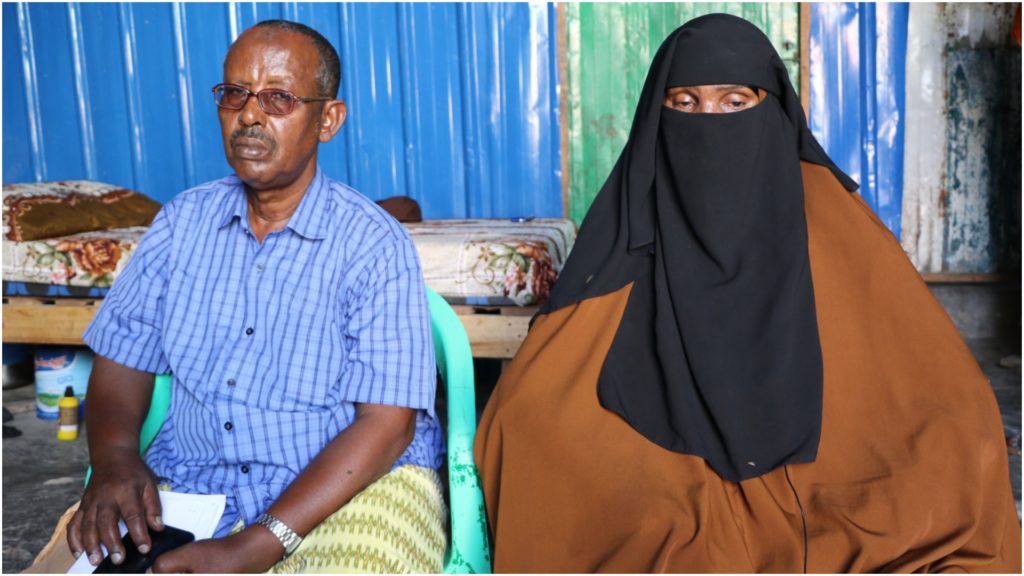 SJS reminds state authorities in Mogadishu and in Galmudug of their responsibilities to end the impunity that has thrived over Abdirizak's murder and ensure no person gets away with any journalist's murder.
"It is sad that the family of cameraman Abdirizak Qasim who was pursuing justice for the past three years, they cannot still find justice even with a court ruling due to weak government system and the authorities' lack of will to arrest the perpetrator," Abdalle Ahmed Mumin, the Secretary General of Somali Journalists Syndicate (SJS) said "State officials in Galmudug and those in Mogadishu should know that they owe it to Abdirizak's family and colleagues to get a full justice to resolve this long-standing case of murder, and to ensure that this killer police officer should not roam freely and with total impunity."
In September last year, Somalia's Attorney-General has announced a little-known about appointment of "a special prosecutor" for crimes against journalists and promised to open investigations of journalists killed in the country, which remains to be the highest in Africa. SJS investigations show that no single prosecution related to journalists' murderers took place since the appointment of this special prosecutor. 
Over the past four years, 12 journalists were killed in Somalia: three in 2017; four in 2018; two in 2019, two in 2020 and one in 2021, making the country one of the most dangerous places for journalists across the globe. For the sixth year in a row, the country has maintained the ignominious world title for impunity towards killed journalists.
"Authorities in Somalia—whether in the federal level or in the regional states—are reluctant to carry out credible, proper and independent thorough investigations into the cases of killings or attacks on journalists and media outlets. This does not only show the level of impunity that exists in Somalia but also it is a grave reminder of the dangers facing media professionals," Mr. Mumin adds.