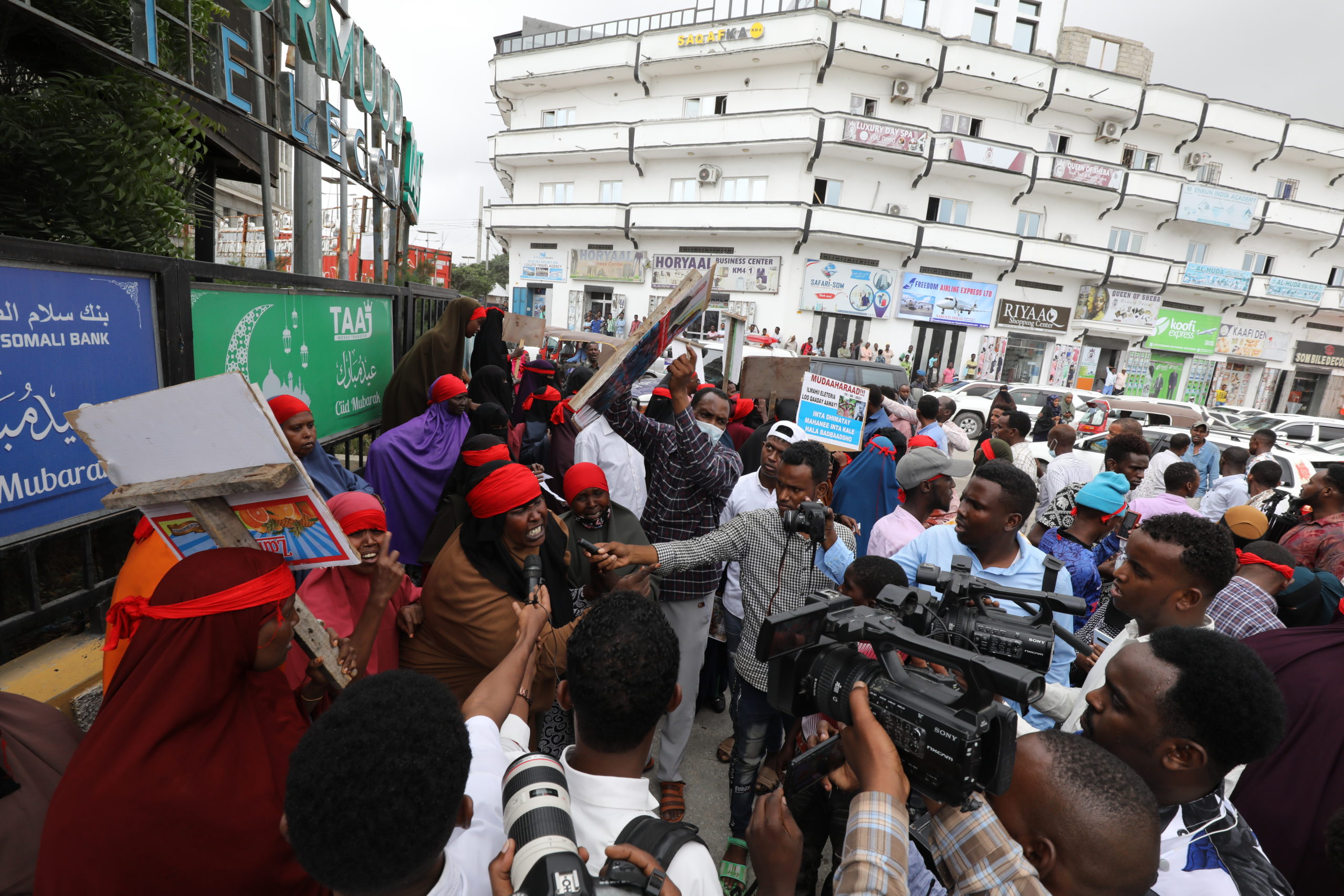 MOGADISHU, Somalia, 14 June 2021 – Somali Journalists Syndicate (SJS) strongly condemns the arbitrary detention, threats and obstruction of access to information by members of the police and the National Intelligence and Security Agency (NISA) against journalists in Galmudug, Mogadishu and South West, the latest in series of repressive measures against freedom of the press.
On Friday 11 June, officers from the National Intelligence and Security Agency (NISA) accompanied by police officers entered Star FM radio studio in Guriel town, Galmudug State and detained its journalist, Ubeyd Hassan Mohamud, following his report on the unsuccessful efforts to end inter-clan conflict in the region. According to Ubeyd, he was held at a private house owned by the commander of NISA in Guriel for four days. He was freed on Monday 14 June without charges. Upon his release, Ubeyd told SJS that he did not eat during the days in detention due to severe breathing complications resulting from pre-existing health conditions.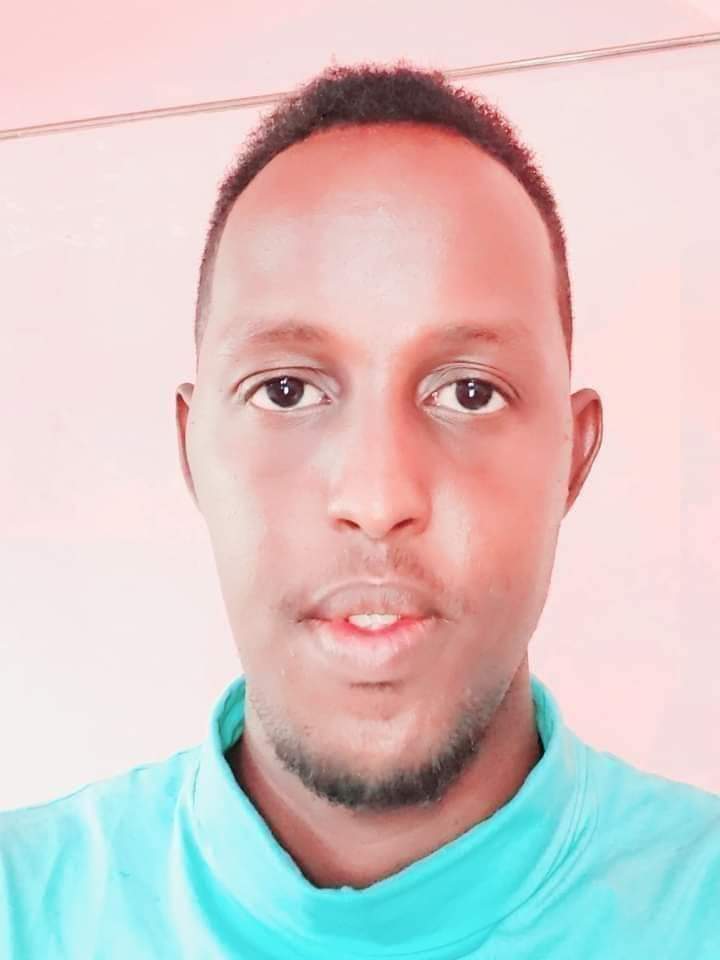 Galmudug's Guriel district officials and the commander of the police station declined to comment when contacted by SJS.
On Thursday 10 June, Somali federal police officers from Hodan District in Mogadishu and plain-clothed NISA officers cornered and intimidated a dozen of journalists from local and international media who were covering protest by parents of allegedly "missing" Somali soldiers in Eritrea. According to the affected journalists, the officers then forced journalists to stop recording interviews with the parents who were complaining in front of the cameras in Mogadishu's KM4 intersection.  At least four journalists took shelter within the crowd after the officers chased them in an attempt to confiscate equipment.
On 23 May, South West State's Bay Regional Police Commissioner, Amin Mad-Darur summoned three journalists from local media: Abdirashid Mohamed Ibrahim, Qasim Mohamed Ahmed and Ali Mohamud Adan shortly after they left a press conference by local clan elders who complained against the new cabinet formation of the Jubbaland State. The police chief threatened the journalists with harsh consequences should they report about the news conference citing those elders lacked prior authorization from South West State authorities. None of the three journalists filed the news report out of fear for their safety.
Meanwhile, SJS is concerned by the continued harassment against journalist Ibrahim Mohamed Mayow by the Lower Shabelle Regional Administration officers. On 2 May, police officers in Afgoye detained journalist Mayow a day after he covered displaced families who complained about diversion of food aid intended to the displaced families. He was freed when his TV station agreed to delete the story as a pre-condition for his release.  However, authorities continue to harass and block the journalist from accessing government events.
"it's appalling that attacks, arrests and other threats against journalists continue to happen with total impunity at the hands of senior regional and federal member officials as elections draw closer in Somalia," Abdalle Ahmed Mumin, the Secretary General of the Somali Journalists Syndicate (SJS) said, "If such violations continue, journalists and media stations will not be able to freely cover the forthcoming elections which is a testament to Somalia's fragile democracy."
"On behalf of the SJS and entire media fraternity, we condemn the continued attacks against the journalists and media houses in Somalia. We call for the Somali federal government and the federal member states to respect the press freedom and the freedom of the expression, and allow journalists to freely conduct their journalistic profession without fear of reprisal. These are constitutional rights and should be protected."