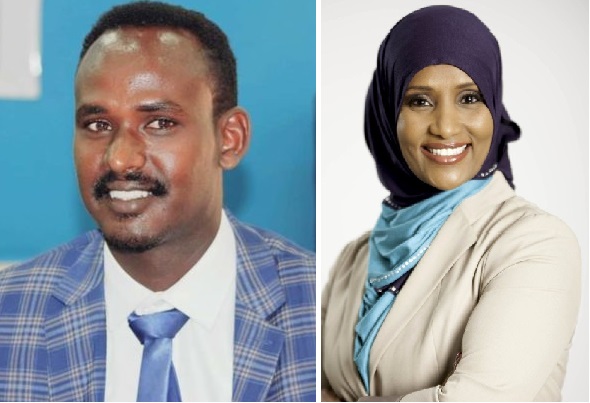 ALERT
MOGADISHU, Somalia, 12 July, 2019 – Somali Journalists Syndicate (SJS) is saddened to learn the tragic death of Mohamed Omar Sahal (aka Ga'ma Dhere), SBC TV correspondent based in Kismayo and Hodan Naleyeh, TV journalist and founder of Integration TV – both among killed in Kismayo hotel attack on Friday 12 July, 2019.
Around 5.30pm a suicide car bomber followed by firefight which targeted Madina Hotel – formerly known as Cas-casey Hotel – in Kismayo where both journalists were staying.
Somali Journalists Syndicate (SJS) is heartbroken about the unfortunate death of the two journalists. Hodan Naleyeh was the producer, presenter and founder of Integration TV focusing social matters while Sahal has devoted advocate for the voiceless communities.
"On behalf of the Somali Journalists Syndicate and the Somali media fraternity, we send our sincere condolences to the families, colleagues and friends who lost the two journalists Hodan Naleyeh and Mohamed Omar Sahal," Abdalle Ahmed Mumin, the Secretary General of Somali Journalists Syndicate said. "This is another black day for the Somali Journalists."
Somali Journalsits Syndicate (SJS) condemns the barbaric attack targeting journalists and other members of the public in the hotel.
"We pray for the families of the two journalists as we also stand with them during this sad moment,"Mr. Mumin added.
Hodan Naleyeh has recently returned from Canada to her homeland to help showcase Somalia's peaceful transformation unfortunately she paid for it with her life.
The death of Hodan, 43 and Sahal, 35 becomes the first journalists killed in the country this year. Hodan left behind two sons while Sahal left four children and a wife.