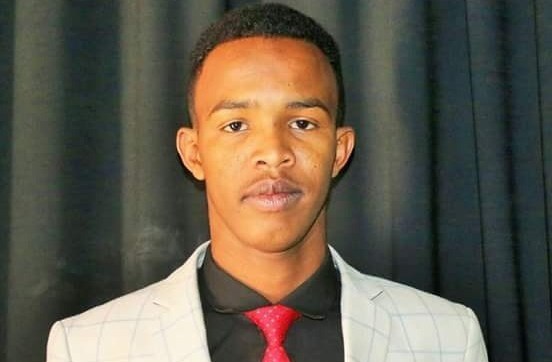 LAS'ANOD, May 16, 2019 – Somali Journalists Syndicate (SJS) is shocked to learn that Somaliland police in Las'anod have shot and injured Abdirahman Keyse Tungub, a correspondent for the Hargeisa-based privately-owned independent Bulsho TV on Monday May 13, 2019, his colleagues and eyewitnesses said.
The police followed the journalist who was with friends in the downtown on Las'anod midday on Monday and violently attacked him as they tried to arrest him. The journalist and his friends attempted to challenge the capture without a warrant of arrest resulting armed police to shoot and wound journalist Abdirahman.
"One bullet was fired and a shrapnel hit the journalists' right leg below the ankle. He was then taken into custody with injuries," the journalist's colleague told Somali Journalists Syndicate (SJS).
On Tuesday morning, a group of local journalists visited the Las'anod Central Police Station to see the detained colleague but they were blocked and were told that they can't see him. His family was not allowed to visit him as well.
Abdirahman remained in custody in Las'anod Central Police Station until Wednesday May 15th, when he was transferred to Aslubta Prison outside Las'Anod town and it is not known if he has been provided with medication for the injuries he sustained from the police gunshot.

This is the second violent arrest against journalist Abdirahman by the police in Las'anod. In May last year, police detained the journalist after his news report featured anti-Somaliland protests by the local people in Las'anod.
Somali Journalists Syndicate (SJS) understands that three other journalists went in hiding following reports that police soldiers were hunting them for being critic to Somaliland government.