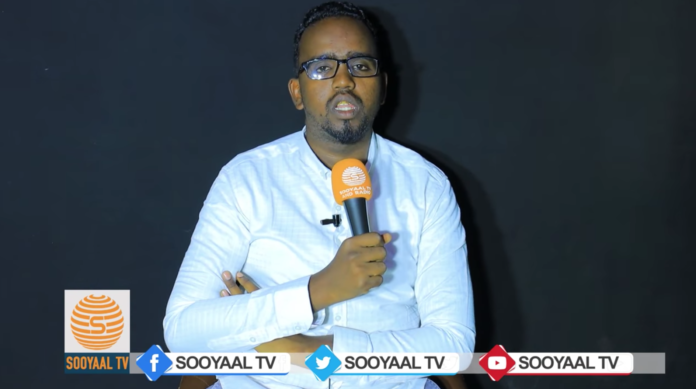 MOGADISHU, Somalia 02 February 2022 – Somali Journalists Syndicate (SJS) and the Somali Media Association (SOMA) calls Galmudug authorities to investigate its Darwish police force for the raid on Sooyaal TV and Radio, a local independent media station in Abudwak town, Galgadud region, and beating and detaining its director Mahad Bashir Osman for interviewing a group of police officers who went on strike on Sunday due to unpaid salaries.
Around midday on Sunday 30 January, heavily armed Darwish Force raided the radio station, beat and detained the director of the radio Mahad Bashir Osman. Mahad and two other colleagues told SJS and SOMA that Officers first broke into the main gate of the premises before getting their way into the on-air studio and ordered suspension of the live programme.
"They started beating and kicking me. Their commander, whom I can recall his name as Tiigare, told me that I was under arrest. As they were kicking me they blindfolded me and put me on their police pick-up truck. I could not see where they took me," Mahad said.
Mahad was taken to a bushy area on the outskirts of Abudwak town and was held for four hours under a tree which he saw when his eyes were uncovered. "The Darwish Force officers continued interrogating me and harassing me until 6pm and after that they transferred me to the police station with my legs chained," Mahad added.
He was freed on Monday 31 January without charges.
According to Mahad and colleagues, the armed officers confiscated external hard-drives and memory cards used to record video interviews from the officers on strike and also damaged a desktop computer and chairs inside the studio.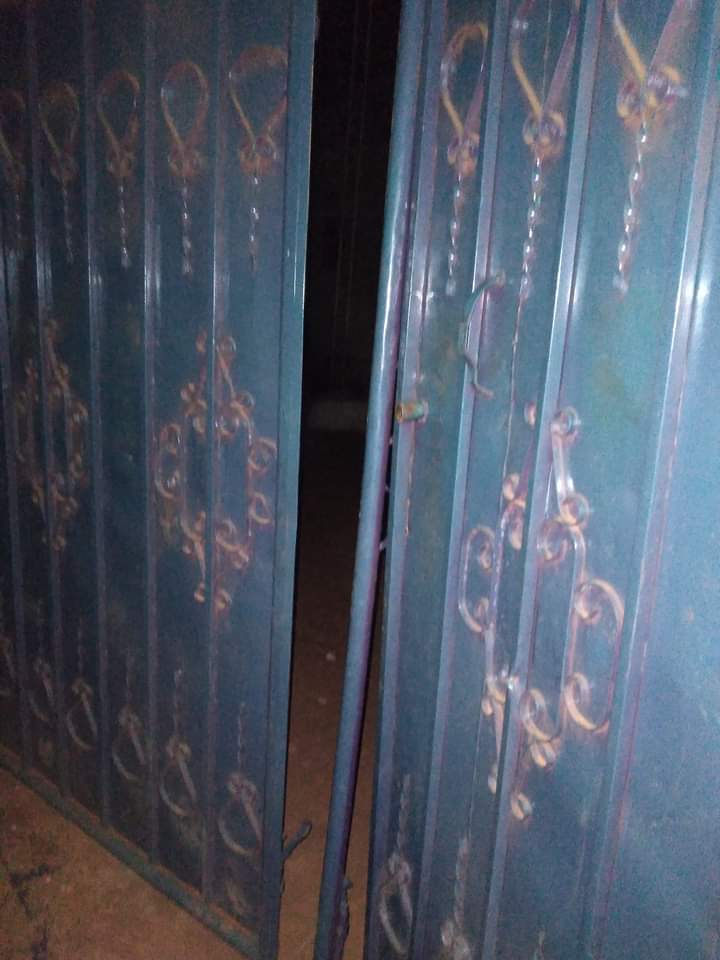 The Galmudug's Darwish Force is part of Federal Police Force and is trained and supported by advisors from the European Union Capacity Building (EUCAP Somalia), the European Union Training Mission (EUTM Somalia), the African Union Mission in Somalia (AMISOM), and the United Nations, with funding from the European Union.
The director of media department for Galmudug's Ministry of Information, Hassan Abdirahman, told SJS and SOMA that they have heard about the attack against Radio Sooyaal but added that "it was difficult to intervene because commanders of the police always act above the law".
SJS and SOMA are calling for Galmudug authorities to investigate and hold accountable who conducted the raid on Sooyaal TV and Radio, the detention and beating of journalist Mahad Bashir Osman and immediately return the equipment confiscated from the radio.
"We strongly condemn the raid on Sooyaal TV and Radio, the detention and beating of journalist Mahad Bashir Osman as well as confiscation and destruction of its equipment. This latest incident shows how threats and attacks perpetuated by security forces against journalists have increased with total impunity," Abdalle Ahmed Mumin, the Secretary General of Somali Journalists Syndicate (SJS) said "We call on Galmudug leadership to urgently investigate this attack and hold all officers involving in it accountable. They should also return all equipment confiscated from the radio."
"SOMA and SJS condemn the attack on Sunday against Sooyaal TV and TV in Abudwak and the detention of our colleague Mahad Bashir Osman," Mohamed Osman Makaran, the Secretary General of Somali Media Association (SOMA) said "We call for the protection of journalists in this critical time as we also call for Galmudug authorities to quickly initiate an honest investigation to hold the officers who carried this raid accountable."